Notices for the Week of February 18th - 24th
Notices for the Week of February 18th - 24th
February 17, 2018

Stephen Laskey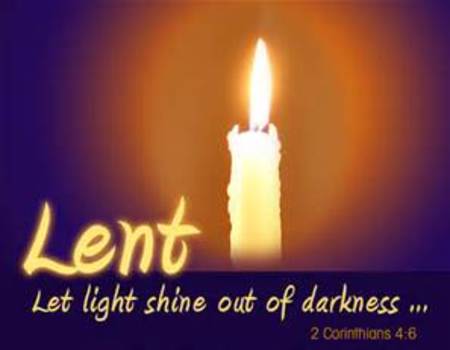 Notices for the Week of February 18th – 24th
This Week at St. Helen's
Tuesday - 7pm Lenten Conversation Group in the Rector's Office
Thursday 11am – Lenten Conversation Group in the Rector's Office
Lenten Conversations
Tuesday Evenings at 7pm beginning February 20th
Thursday Mornings at 11am beginning February 22nd
Meeting Jesus in the Gospel of John Have you ever wished to deepen your relationship with God? To experience a warm friendship with God? Maybe even fall in love with God – again – or for the very first time? Our Lenten gatherings will be using a beautiful prayer journal, one for each participant and the gatherings for conversation will be facilitated once each week during Lent. Meeting Jesus in the Gospel of John is a six-week journey into deeper intimacy with God through praying with the words of John the Evangelist. This beautiful 60-page journal inspires meditation on a daily verse from John, encouraging participants to respond through words, images, or however the Spirit leads. You can also subscribe online to receive a daily short video in which a monastic brother from the Society of Saint John the Evangelist shares comments on the daily Gospel verse, having a relationship with Jesus, and possibilities for further reflection.
A Big Thank You to Carol and Pete Young, Les and Kelly Foulds, and Heather and Wayne Herd for making all the pancakes and sausage for the Shrove Tuesday supper. We had a great crowd of people and a wonderful time was had by all.
Notice of the Annual Vestry Meeting - The parish council has set the date for our annual meeting as February 25th, 2018 following the 10 am service. At the meeting we will receive reports, approve the financial budget, elect a parish council including synod delegates and alternates. The Annual reports will be available to the congregation next Sunday, February 18th. We hope many people will be able to stay for the meeting. Finger food will be served.
Annual Reports – The reports to the Annual Vestry Meeting are available today. Please take just one per family. Please do bring along your reports which include the financial statements for 2017 and the budget for 2018 along with you to the Annual Vestry Meeting next week. The meeting will immediately follow the Sunday Eucharist.
Income Tax Receipts – These available today. Please see the wardens for yours if you did not receive it when you came into the church.
Lent Resource from PWRDF PWRDF's Lent 2018 resource is now available as a downloadable PDF. Go to the website below, click on 'subscribe' which will take you to a page to choose to download the devotions as a Pdf file or to receive daily devotionals in via email starting February 14, 2018. http://www.parishofvaudreuil.com/archives/9716
Bottle Drive next Sunday, Feb 25th: Kelly & Les will be delivering all our deposit recyclables to the recycling depot. Please bring in all yours to go. They need to be left outside the lower hall door before or immediately after the service on this date only please.
Readings for Next Sunday, February 25th – Lent 2
Genesis 17:1–7, 15–16;
Psalm 22:22–30;
Romans 4:13–25;
Mark 8:31–38
Don't Forget! For updates on what is happening at St. Helen's go to both our Facebook Page and our website. Current information is put up on these pages each week. The web addresses are: Parish Website: www.sthelensurrey.ca
Parish Facebook Page: www.facebook.com/sainthelensurrey
Saints and Commemorations
Polycarp - February 23 Bishop of Smyrna, Martyr, 156 — Memorial
The whole Church joins in honouring Polycarp, a bishop who was martyred on this date in the year 156. For over forty years he guided the Christians of Smyrna, a city on the western coast of Asia Minor, and brought healing wisdom to issues which divided the churches at that time. When the Roman authorities suddenly launched a campaign of terror against the Church, Polycarp went into hiding, but was soon discovered and brought back to face the pagan governor before a large crowd in the public arena. The governor urged him to renounce the Christian faith and to curse Jesus Christ. Polycarp answered: "For eighty-six years I have been his servant, and he has done me no wrong. How can I blaspheme against my King and Saviour?" At this he was bound to a stake and, as he prayed, the wood at his feet was set ablaze. Eyewitnesses reported that the flames did not touch him, but formed a kind of vault around his body, so that a gladiator had to be sent into the fire to kill him. Afterwards his people gathered his remains and buried them in a cemetery outside the city. Every year, on the anniversary of his martyrdom, they celebrated the Eucharist at Polycarp's grave, "both as a memorial for those who have already fought the contest and for the training and preparation of those who will do so in the future."
From: For All the Saints published by the Anglican Church of Canada
Hymn Highlight this Week
The Glory of These Forty Days - We don't know who wrote this hymn, but we know that it is very old — at least as early as the tenth century, and probably much older. When this hymn was first sung, few people could read. They learned these words and sang them from memory — or heard a choir sing them. As long ago as Medieval times, this hymn was bringing light into the lives of Christians. The hymn speaks of "forty days." These refer to the time which Christ spent in the wilderness after his baptism. It was in the wilderness that Christ was tempted. They were days of hunger and thirst, because Jesus fasted for those forty days. They were days spent in the loneliness of the wilderness. Not many of us would be so willing to experience what Jesus experienced during those forty days, because of the hardship. But this hymn speaks of "the glory of these forty days," and it says, "we celebrate with songs of praise." Glory and Celebration are put alongside a sense of suffering, of hunger, thirst, and temptation. But it is a time of triumph over evil and temptation. It gives us courage to know that Christ has promised to be with us to the end which means he is there to help us triumph over evil as well. As we remember Jesus' temptation, we should remember that we too are tempted — often — every day. Let us remember then to pray for Christ's help each day — that Christ will keep us on the right path — that God will help us to accomplish something worthy — and that Christ will protect us from the evil one.