Notices for the Week of April 8th - 15th
Notices for the Week of April 8th - 15th
April 8, 2018

Stephen Laskey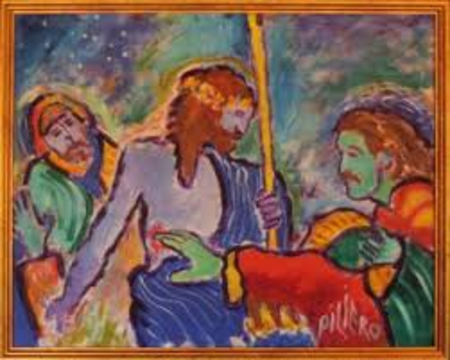 Notices for the Week of – April 8th – 14th
Easter Letter and Offering Envelope – Please see that you receive your Easter letter and envelope today before leaving. We invite you to use the envelope some time during the Easter season as a special offering of gratitude and joy for the continuing work of the church. If you can take an letter for someone who is not here today, that would be very much appreciated.
Thank You to our Music Director, Matthew Ma and those who organized the Voice Recital yesterday. It was a very enjoyable event and a great pleasure to hear the voices of the young people who were showcasing their talent. Thank you to the students of Lambroula Pappas and Elizabeth Kushnie.
Time Away – Our Rector, Steve will be away from Monday, April 9th until Tuesday, April 17. If there are any emergencies during this time please leave a message on the office phone 604-581-4800. The phone will be monitored by the wardens for messages.
Next Sunday – We welcome the Rev. Gary Hamblin who will be our guest presider and preacher
Forthcoming Memorial Services
Peter Young - The Memorial service for Pete Young will take place on Saturday, April 21st at 2pm here at St. Helen's. Please remember Carol, Michelle & Chad, and Jeanette & Mark and families in your prayers
Frances Rebecca (Beckie) Reamsbottom – A memorial service for Beckie Reamsbottom is tentatively set for Saturday, May 5th at 2pm.
Readings for Next Sunday, April 15th Easter 3
Acts 3:12-19;
Psalm 4;
1 John 3:1-7;
Luke 24:35-48
Don't Forget! For updates on what is happening at St. Helen's go to both our Facebook Page and our website. Current information is put up on these pages each week. The web addresses are: Parish Website: www.sthelensurrey.ca
Parish Facebook Page: www.facebook.com/sainthelensurrey