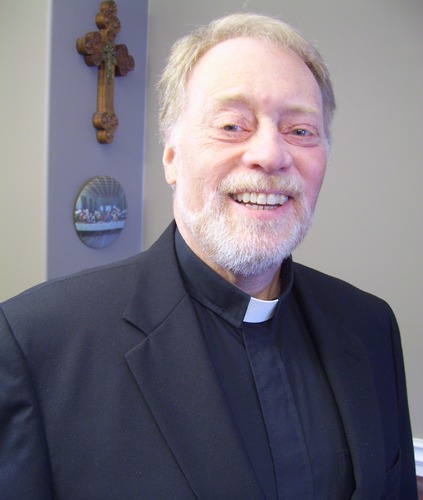 Steve is originally from Montreal where he began university but the call of the sea was pretty strong and he decided to spend a few years in the Canadian navy. Most of that time was as a submariner. Following the navy Steve trained for ordination at St. John's College at the University of Manitoba. Following a BA in Religious Studies and a Master of Divinity, he began his ministry on the Labrador coast followed by a move to St. John's Newfoundland. A sabbatical year lengthened to eight years spent in parishes in London England. He and his wife, Jos, returned to Canada to Halifax, Nova Scotia in 2009 and in the summer of 2014 came here to St. Helen's in Surrey.
His twitter account says it all: Pray, Play, Sing, Cycle, Run and look at all with eyes of joyful expectation. Follow Jesus with St. Francis of Assisi. Steve may be followed on Twitter at @Hyfrydol.
Steve has a blog here on St. Helen's website dedidcated to the spirituality of prayer called 'The Prayer Weaver'. It is a series of reflections on how we weave prayer into the everyday as we continue our dialogue with God and our fellow creatures and the whole of God's creation.