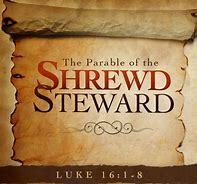 Notices for the Week of September 29th – Oct 6
Readings for Next Sunday, October 6th – Harvest Sunday
Lamentations 1:1–6;
Psalm 137;
2 Timothy 1:1–14;
Luke 17:11-19
Confirmation Programme – We are soon starting our confirmation programme that will see confirmation take place around Easter. Anyone who is interested should speak with our rector, Steve very soon.
The Lunch Bunch – meets this Tuesday, October 1st, gathering from 11:45 with lunch being served at 12noon. The cost is $6. Please give your name to Joan Hnedish if you plan to come so the plans for the meal are taken care of.
Service for Muriel Shearer – A service of thanksgiving and the celebration of the Life of Muriel Shearer will take place next Friday, October 4th at 2pm. The interment of cremated remains will follow immediately after the service and a reception will take place in the upper hall. Please let this be known far and wide as Muriel touched many lives.
Diocesan Clergy Days -The Rector and the Curate will be away on Tuesday and Wednesday this week taking in a preaching workshop organized for diocesan clergy by the diocese. The rector is available for emergencies by mobile phone and email. Tel: 604-219-2731 Email: [email protected]
Forthcoming Events and Fall Programme
*Tri-Parish Quiet Morning What is a quiet morning – It is a time to intentionally set aside to be reflective. To pray, to listen, to read, and reflect on what we are about and who we are as God's children. A quiet time can have a special theme. Saturday, October 5th is the date set aside this year and is being held at St. Helen's. There is no cost and there will be light refreshments provided. Our theme this year is about God's creation and how we care for it.
The itinerary for the Quiet Morning is as follows:
8:30am – Gather with others for coffee, tea, muffins, croissants etc.
9:00 am – We go to the church for morning prayer and music to focus our intentions and set aside any worries or concerns. We are there to listen for God's voice.
9:20am – The 1st Conversation
9:30am – Participants take time to reflect. You may stay in the church, go to the hall, find some other quiet space on the grounds, in the woods to pray and reflect, read or just find the time to be quiet.
10:00-10:10am – Gather in the church
10:10am - The 2nd Conversation
10:20am – Time to reflect
10:50-11am – Gather in the Church
11:00am – The 3rd Conversation
11:10am – Time to reflect
11:45am – Gather for Closing prayers and sharing of insights
12Noon – Conclude. Everyone is free to leave or if you brought a bag lunch you are welcome to stay and share the time with others over thee meal.
*Blessing of Animals Service – Next Saturday October 5th at 1pm. If the weather is fine, it is planned that the service will take place outdoors on the north lawn or the gathering area between the hall and the rectory and if the weather does not cooperate the service will take place indoors. There will be treats for humans and other animals as the animals and humans have fellowship together.
*Next Sunday, October 6th, is Harvest Sunday. There will be a Pot Luck Lunch following the service. Please bring a dish to share with others. This is a great time to invite friends. The planned Pie Sale has been cancelled due to the extra pressure put on for providing baked goods for the funeral and the preparation of a meal for the pot luck
*Thanksgiving Sunday is Sunday, October 13th. We will give thanks to God for all the blessings of life and community, protection and challenges.
The ACW Annual Dorcas Shower will take place at our meeting on Oct 16th. to receive layette items for The Bales (sent to Northern Parishes in BC & the Yukon) and other community organizations. Suggested items include: sleepers (6 – 24 months, blue, pink & yellow/green), onesies, hooded towels, receiving blankets, t-shirts and long pants). We appreciate your wonderful support. If you are unable to shop, we will gladly accept financial donations. For further details, please speak to Judy Nicholson.
World Food Day is October 16th For the next two Sundays (Oct 6 and Oct 13) there will be a focus on World Food Day and the work of PWRDF to help alleviate hunger in the midst of food crisis. These means that our worship services will have aspects of prayer and liturgy, hymns and conversations to help us all understand what we might do to help others here at home and far away. Here is an excerpt for PWRDF's brochure: World Food Day theme: "achieving food security in times of crisis" This year, World Food Day, comes with a sobering statistic: for the first time, the number of people going to bed hungry has crossed the one billion mark. Even accounting for population growth, the proportion of poor in the world is higher than it has ever been, up from about 850 million just two years ago. Because of the recent global recession, food prices continue to rise, making it even more difficult for the world's poor to be properly nourished, explains Naba Gurung, Humanitarian Response coordinator for The Primate's World Relief and Development Fund (PWRDF).
Here are just two Small Part things we do on a regular basis to help feed people where we are but will have a stronger focus now.
Food Bank and Surrey Urban Mission – October 16th is World Food Day and each year at this time we try to emphasize the fact that there are many who go hungry right here close to home. Suffering from hunger goes on in many places around the world. Please remember both the Surrey Food Bank and the Surrey Urban Mission as we move into a new season of gathering and sharing.
For the Surrey Food Bank – you are welcome to bring non-perishable, long-dated, food items to the church which we will ensure gets to the food bank or, and perhaps even better, cash donations may be made directly to the food bank. Cash donations bring a buying power can make their dollars go further than any of us can. There are a few people of St. Helen's who make a monthly cash donation.
For the Surrey Urban Mission, there are always opportunities to help in voluntary ways. Do be in touch with them to find out more. Their phone number is 604-581-5172 and their website is www.sumsplace.com All of us can made a difference and that means that you too can make a difference by being a blessing to others. You will certainly be blessed yourself.
So Next Sunday for Harvest bring along bags of potatoes, carrots, cabbages, onions, parsnips and other vegetables that could be used to make large meals at SUM. The Superstore often has these in large quantities and low prices at this time of the year. Bring it to church on Sunday and we will display it in the church as a part of our harvest display for the service and then get it over to SUM to feed the people.
Saints Days and Commemorations This Week For further info on these special dates, go to the website: https://www.anglican.ca/wp-content/uploads/ForAlltheSaints.pdf
Sept 29 - Saint Michael and All Angels Holy Day
Sept 30 Jerome, Teacher of the Faith, 420 Memorial
Oct 4 – St. Francis of Assisi, 1226 Memorial