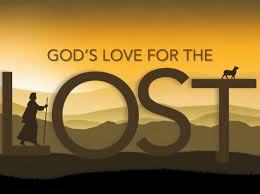 Notices for the Week of September 15th - 22nd
Readings for Next Sunday, September 22nd – Pentecost 15
Jeremiah 8:18—9:1;
Psalm 79:1–9;
1 Timothy 2:1–7;
Luke 16:1–13
Television Filming at St. Helen's –Filming will take place here at St. Helen's next week Sept 16-21 and the following week Sept 23-27. Regularly scheduled events will have to be postponed. The first filming will involve the interior of the church. Preparations will take place from Monday and conclude likely very late on the Saturday. The second filming time frame is set for the week of Sept 23 – 27th. This filming will be all outdoors on the church grounds.
*Please Note - If you are planning to come or need to come to the parish grounds for any reason during those times, please be in touch with the office or the rector by phone or send an email.
It's Jams and Jellies Time! – That's right, in prep for the Bazaar you are invited to make jams, jellies, chutneys, pickles etc. If you would like jars to put these in, please speak with our jar lady, Jacquie Stinson.
Forthcoming Events and Fall Programme
*Cemetery Service – This has had to be postponed due to and extra day of filming on the church grounds.
*Tri-Parish Quiet Morning – will take place on Saturday October 5th gathering from 9am and concluding at 12noon. There is no cost and muffins and croissants, coffee, tea, etc. will be available. If you would like to have some time to talk with a few others afterwards, please do bring a bag lunch for a time of fellowship following the quiet time.
*Blessing of Animals Service – will take place on Saturday, October 5th at 1pm. If the weather is fine, it is planned that the service will take place outdoors on the north lawn or the gathering area between the hall and the rectory and indoors if the weather does inclement that day.
*Harvest Sunday Pot Luck Lunch & Pie Sale is October 6th. Fresh baked pies will be on sale after the service to help your Thanksgiving table be ready for your guests. Please bring a potluck dish to share with others.
* Lunch Bunch – the first gathering for the Lunch Bunch will be on Tuesday, October 1st. Gathering is at 11:45 and lunch is usually served at 12noon.
*Thanksgiving Sunday is Sunday, October 13th. We will give thanks to God for all the blessings of life and community, protection and challenges
The ACW Annual Dorcas Shower will take place at our meeting on Oct 16th. to receive layette items for The Bales (sent to Northern Parishes in BC & the Yukon) and other community organizations. Suggested items include: sleepers (6 – 24 months, blue, pink & yellow/green), onesies, hooded towels, receiving blankets, t-shirts and long pants). We appreciate your wonderful support. If you are unable to shop, we will gladly accept financial donations. For further details, please speak to Judy Nicholson.
Food Bank and Surrey Urban Mission – Please remember both the Surrey Food Bank and the Surrey Urban Mission as we move into a new season of gathering and sharing.
Surrey Food Bank – you are welcome to bring non-perishable long-dated food items to the church which we will ensure gets to the food bank or, and perhaps even better, cash donations may be made directly to the food bank. They can make their dollars go further than any of us can. There are a few people of St. Helen's who make a monthly cash donation.
For the Surrey Urban Mission, there are always opportunities to help in voluntary ways. Do be in touch with them to find out more. Their phone number is 604-581-5172 and their website is www.sumsplace.com - All of us can made a difference and that means that you too can make a difference by being a blessing to others. You will certainly be blessed yourself
Saints Days and Commemorations This Week
For further info on these special dates, go to the website:
https://www.anglican.ca/wp-content/uploads/ForAlltheSaints.pdf
Sept 16 Ninian, Bishop in Galloway, c. 430 Mem
Sept 18 Founders, Benefactors, & Missionaries of the ACC - Mem
19 Theodore of Tarsus, Archbishop of Canterbury, 690 - Com
20 John Coleridge Patteson, Bishop of Melanesia, Martyr, 1871 Com
21 Saint Matthew, Apostle and Evangelist HD