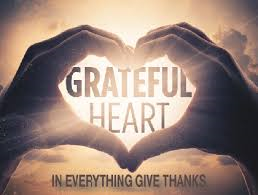 Notices for the Week of September October 7th – 13th
This Week at St. Helen's Tuesday
Oct. 9th – Songs of Praise (in the church)
Readings for Next Sunday, October 14th
Job 23:1-9, 16-17;
Psalm 22:1-15;
Hebrews 4:12-16;
Mark 10:17-31
The Diocesan Synod meets on Saturday, October 13th beginning with registration at 9am at the St. John's Shaughnessy and the Synod Offices. It is to deal with the canons to allow the election of a Bishop co-adjutor prior to the retirement of a bishop. Please pray for the synod this week and our own delegates of our Rector, Steve Laskey, Lynn Turner and Roy Francis.
Parish Council meets next on Tuesday, October 16th at 7pm in the hall
Saints Days and Commemorations this Week
Paulinus 10 October First Bishop of York, Missionary, 644 — Commemoration
Edward the Confessor 13 October King of England, 1066 — Commemoration
For more about these Holy Days please do visit the website 'For All the Saints' at: www.anglican.ca/about/liturgicaltexts/ and click on 'For All the Saints'. Here you will find a short biography of the particular person or info about the Holy Day as well as readings and prayers for the day.
Gathering for Young People – Saturday, October 27th - A gathering of youth from our Tri-Parish Grouping for an evening of Games, Fun, Food and thinking about our faith.
Tri-Parish Outreach for Christmas – Our three parishes (St. Helen, Epiphany, St. Michael) plan to help with a Christmas Luncheon at Len Shepheard Manor (101 Ave. near 152 St.) on December 17th. Each parish is asked to contribute helping hands, help with costs, aid with set up, serving, and clean up etc. If you would like to help out in any way or make a cash donation toward the cost, please speak with rector, Steve
St. Helen's Prayer Circle – Did you know that we have a prayer circle here at St. Helen's. We are intentional about how we pray for one another and hold each other up before God. If you have a prayer request regarding a loved one or for yourself or would like to offer a prayer of thanksgiving, please be in touch with Judy Nicholson at 604-594-8562. She will contact those on the prayer circle so that they may pray for you or your loved one for any kind of circumstance. The prayer requests are kept confidential to the prayer circle so you can be assured that the request will only be shared with those who need to know so they can properly pray for you.
Forthcoming Events and Activities November 11th – Remembrance Day We are planning a very special service this day as we commemorate the 100th anniversary of the end of the First World War. There will be an act of remembrance, special music and we are expecting various groups to join us on the day. Please let others know that this will be a special occasion not to miss.