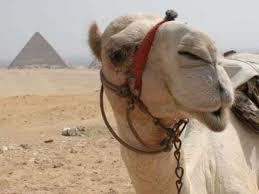 This Week at St. Helen's
Tuesday - Oct. 16th – Parish Council meets in the Upper Hall
Saturday – Oct. 20th – Tri-Parish Quiet Morning at St. Michael's starts at 9am finish 12 noon. Please speak with the Rector if you would like to attend. The Rev. Stephen Rowe will be leading the morning presentations.
Gathering for Young People – Saturday, October 27th - A gathering of youth from our Tri-Parish Grouping for an evening of Games, Fun, Food and thinking about our faith.
Readings for Next Sunday, October 21st
Job 38:1-7;
Psalm 104:1-9, 25;
Hebrews 5:1-10;
Mark 10:35-45
The Diocesan Synod Thank you to Lynn Turner and Roy Francis who, with our Rector, Steve, attended yesterday morning's gathering of Diocesan Synod at St. John's Shaughnessy. The synod met to pass canons which will help expedite the election of a new bishop when the times comes for such election. Bishop Melissa is due to retire around the time of March 2021 which is still some time off from the present. Although this was an administrative action of synod, it goes to show that all the parishes have a part in the administration of the diocese and helping it to carry out its work.
Saints Days and Commemorations this Week
Teresa of Avila 15 October Spiritual Teacher and Reformer, 1582 — Commemoration
John of the Cross 15 October Priest, Spiritual Teacher, 1591 — Commemoration
Ignatius 17 October Bishop of Antioch, Martyr, c. 115 — Memorial
Saint Luke the Evangelist 18 October - Holy Day
Jean de Brébeuf, Isaac Jogues and Their Companions 19 October
Missionaries and Martyrs in New France, 1642–1649 — Memorial
For more about these Holy Days please do visit the website 'For All the Saints' at: www.anglican.ca/about/liturgicaltexts/ and click on 'For All the Saints'. Here you will find a short biography of the particular person or info about the Holy Day as well as readings and prayers for the day.
Tri-Parish Outreach for Christmas – Our three parishes (St. Helen, Epiphany, St. Michael) plan to help with a Christmas Luncheon at Len Shepheard Manor (101 Ave. near 152 St.) on December 17th. Each parish is asked to contribute helping hands, help with costs, aid with set up, serving, and clean up etc. If you would like to help out in any way or make a cash donation toward the cost, please speak with rector, Steve
St. Helen's Prayer Circle – Did you know that we have a prayer circle here at St. Helen's. We are intentional about how we pray for one another and hold each other up before God. If you have a prayer request regarding a loved one or for yourself or would like to offer a prayer of thanksgiving, please be in touch with Judy Nicholson at 604-594-8562. She will contact those on the prayer circle so that they may pray for you or your loved one for any kind of circumstance. The prayer requests are kept confidential to the prayer circle so you can be assured that the request will only be shared with those who need to know so they can properly pray for you.
Forthcoming Events and Activities
November 11th – Remembrance Day We are planning a very special service this day as we commemorate the 100th anniversary of the end of the First World War. There will be an act of remembrance, special music and we are expecting various groups to join us on the day. Please let others know that this will be a special occasion not to miss.
The Annual Bazaar – takes place on Saturday, November 25th. Lynn Turner is taking the lead to organize and will be gathering those who would like to help to lay out the plan for this year's event. Set up will be the afternoon and evening of Friday, the 24th. We will have many of the usual stalls as in past years. Lunch tickets will be available and there will be a raffle as well. Donations of Baking, pickles, chutneys, jams and jellies etc. will all be very much appreciated. Start to spread the word now so that we are well advertised far and wide. Make a special effort to invite people along. Make this a wonderful occasion for one and all.
And Now Looking forward to Advent and Christmas…
A Cultural Christmas Carol – For several years now we have had a wonderful gathering on the evening of the Second Sunday of Advent to listen to the Word of God in the languages of the people who make up St. Helen's. We also listen to Carols sung in the rich variety of languages of our membership and we sing Carols as well. We begin in candlelight and we finish in the fulness of the Light of Christ. This year the service will take place on Sunday, December 9th beginning at 7pm. This is a wonderful opportunity to invite friends and family join you for this intimate time of reflection, celebration, and simply being a part of the family.
Pavilions of Light – Last year was our first year of setting up the pavilions of light to illustrate the Christmas story from the Annunciation to the Birth of Jesus. We set up the pavilions on the north lawn of the church grounds. There, people are able to walk the path of light from one pavilion to the next as the story of the coming of Jesus is told. The path leads to the stable at Bethlehem where people enter to the sounds of the Angels singing. Here they may sit and quietly reflect, light a candle, drink hot chocolate and be with others who have walked the path of light.
Some help is needed! The pavilions need to be put together again this year but that is a simple matter of reassembling the pieces from last year. Each pavilion though, needs to be decorated and can be done as a special project by you, one or two people, or your group. If you or your group would like to decorate one of the pavilions, please be in touch with our rector, Steve. We have most of the materials from last year and each one already has its theme to work with.
Walking in the Splendour of the Light of Christ – This year the church will be open each evening from Sunday, December 16th to Sunday, December 23rd. We hope to have various groups plan and host one evening each for this week-long event. Let's get our imaginations revved up about what we might do to make each evening an opportunity to share the Christmas story and warm the hearts of everyone who comes.
A Christmas Pageant – We are planning to have something of a pageant this year as a part of the liturgy of the Word at our 10am service on December 23rd, the 4th Sunday of Advent. This will be a special service at which children and adults alike will participate to the unfolding of the story of the birth of Jesus, the one for whom we wait to return as we begin to celebrate his birth in time.
Services for Christmas Eve and Christmas Day – There will be the usual service times for Christmas Eve with candlelight services at 7pm and 11pm. There may also be the introduction of a 4pm service for children this year. Watch this space for more information. Christmas Day service will be at 10am.
Book Publication – The Church in Surrey and White Rock A book has recently been published about the history of the various church communities in Surrey and White Rock. It is the story of the impact of faith-based communities in Surrey and White Rock. We have a number of copies left with us on consignment. The cost is $20. If you would like a copy, please speak with our rector, Steve.