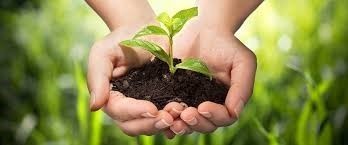 Notices for the Week of November 17th – 24th
Christmas Bazaar – Our Annual Bazaar takes place next Saturday, November 23rd from 11am – 2pm. Lunch Tickets are $8.00 each. The menu includes soup, choice of sandwich, beverage and sweet and plenty of fellowship in a 'Marketplace' atmosphere.
Raffle Tickets are available for Judy Nicholson with great prizes, including first prize of $250.00 cash
2020 Church Calendars: are now available. The calendars feature photos of churches from across Canada, large daily spaces to record your many activities, Anglican church festivals and seasonal colours, etc. The ACW are pleased to offer these at $8.00 each. Great gifts for family and friends. Please see Pat Clegg for a calendar.
Parish Multicultural Carol Service – Our Annual service will take place on Sunday, December 8th at 7pm. Get your voices and groups ready and singing. Individuals, duets, trios and larger groups are welcome to sing in your mother tongue using carols from traditions that have been handed down to you and live in your heart. This is what you have brought with you to St. Helen's and we celebrate the gifts you bring to us all. Readings for Next Sunday, November 24 – The Reign of Christ
Jeremiah 23:1–6;
Canticle: Luke 1:68–79
Colossians 1:11–20;
Luke 23:33–43
Days and Holy Days for this week Nov. 17th - 24th
Nov. 17 Hugh, Bishop of Lincoln, 1200 Com
Nov. 18 Hilda, Abbess of Whitby, 680 Com
Nov. 19 Elizabeth, Princess of Hungary, 1231 Com
Nov. 20 Edmund, King of East Anglia, Martyr, 870 Com
Nov. 23 Clement, Bishop of Rome, c. 100 Com
(From 'For All the Saints' published by the Anglican Church of Canada)
Come To A Very Special Concert
Friday December 6th, at 7pm right here at St. Helen's in the church; Saskia & Darrel Delaronde will be performing a variety of folk, Celtic, bluegrass & gospel as well as the music of Christmas. Tickets are $20 and are available after the service today. Please let your family and friends know about this concert. It is going to be an enjoyable time. Check out their webpage – www.thegreatplains.ca
You can order your tickets by email to have them set aside but must be paid for before the concert.
The email address is: [email protected]
Please indicate the number of tickets you would like reserved and include your contact phone number.
Pavilions of Light – We are planning to place the pavilions of light up around the building of the church on Saturday, November 30th. We are looking for people to help put them together as well as to decorate them with the scenes of the story of the nativity. There are 4 pavilions – The Annunciation, Mary visits Elizabeth, Mary and Joseph make their way to Bethlehem, and the Angels appearing to the shepherd in the fields.
The Advent Season begins on Sunday December 1st. We will begin light the candles for the Sundays of advent.
A Christmas Pageant will take place on Sunday, December 22nd, the 4th Sunday of Advent. Everyone is invited to dress up as their favourite character from the Story of the Nativity of Jesus. So we need shepherds, sheep, Wise Men (and Women!), Angels, You can even dress as a camel or a cow or any other domesticated farm animal (no lobsters, please). It will all take place during our 10am service