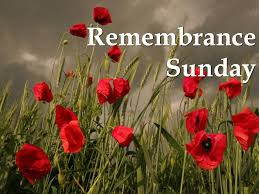 Notices for the Week of November 10th – 17th
Filming at St. Helen's – There will be filming taking place at St. Helen's from Wednesday, Nov 13 – Saturday, Nov 16. Please avoid coming to the church property unless necessary and you have already arranged with the rector or wardens to be coming. Filming will be taking place inside the church as well as our church offices in the lower hall.
ACW monthly meeting will take place on Wednesday, November 13 at 11:30am in the Upper Hall. Members are asked to bring a bag lunch. Tea and coffee will be provided. Please do not enter the church grounds from 128 Street. Please enter the grounds by way of the gate on 107A Avenue. If at all possible, please use street parking.
Christmas Bazaar – Our Annual Bazaar will take place on Saturday, November 23rd from 11am – 2pm. Lunch Tickets are $8.00 each. The menu includes soup, choice of sandwich, beverage and sweet and plenty of fellowship in a 'Marketplace' atmosphere.
Raffle Tickets are available for Judy Nicholson with great prizes, including first prize of $250.00 cash
2020 Church Calendars: are now available. The calendars feature photos of churches from across Canada, large daily spaces to record your many activities, Anglican church festivals and seasonal colours, etc. The ACW are pleased to offer these at $8.00 each. Great gifts for family and friends. Please see Pat Clegg for a calendar.
Parish Multicultural Carol Service – Our Annual service will take place on Sunday, December 8th at 7pm. Get your voices and groups ready and singing. Individuals, duets, trios and larger groups are welcome to sing in your mother tongue using carols from traditions that have been handed down to you and live in your heart. This is what you have brought with you to St. Helen's and we celebrate the gifts you bring to us all. A
Special Christmas Concert – Friday December 6th, at 7pm in the church. Saskia & Darrel Delaronde will be performing a special concert including the music of Christmas and other folk tunes and music from across the prairies, west coast, and Canada. Tickets are $20. Tickets are available after the service today. If you can take a poster to put up, please speak with the rector.
Order your tickets by email to have them set aside but must be paid for before the concert.
Email: [email protected] Please indicate the number of tickets you would like reserved and include your contact phone number.
Readings for Next Sunday, November 17 – Pentecost 23
Isaiah 65:17–25;
Isaiah 12 (As Canticle);
2 Thessalonians 3:6–13;
Luke 21:5–19
Thank you to those who came on Saturday to help spread gravel in the parking lot opposite the parish hall. It was work well done.
Days and Holy Days for this week
Nov. 10 -Leo the Great, Bishop of Rome, Teacher of the Faith, 461 Memorial
Nov. 11 - Martin, Bishop of Tours, 397 Mem
Nov 12 - Charles Simeon, Priest, 1836 Com
Nov. 14 - Consecration of Samuel Seabury, First Anglican Bishop in North America, 1784 Com
Nov. 16 - Margaret, Queen of Scotland, Helper of the Poor, 1093 Com