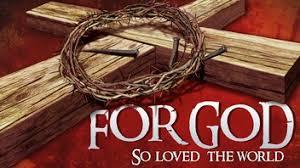 Notices for the Week of – March 11th – 17th
Welcome As our Music Director, Matthew Ma is unable to be here today we welcome Mr. Wen Cheang as our pianist this morning.
This Week at St. Helen's
Tuesday – 7pm Lenten Conversation Group in the Rector's Office
Thursday 11am – Lenten Conversation Group in the Rector's Office
Parish Council Membership for 2018
Priest and Rector, Chairperson – The Rev. Stephen Laskey
Rector's Warden – Jacquie Stinson
People's Warden – Fil Sotana
Associate Warden – Anura Thilakeratne
Treasurer – Mareen Mathew
Secretary to Parish Council – Simon Lee
Synod Delegates – Anura Thilakeratne, Lynn Turner
Alternate Synod Delegates – Mareen Mathew, Roy Francis
Youth Delegate to Synod – Eileen Mathew
Members at Large – Ian Mulcaster, Anil Richards, Les Foulds, Anton Nelson
Elected Trustees – Judy Nicholson, Wendy Russell
Supper & Movie Night – Next Friday, March 16th gathering from 6pm in the Upper Hall – We have planned a fellowship night with supper for everyone. We plan to have pizza and a variety of salads as well as dessert for supper followed by the movie 'All Saints'. A donation is defray the cost of the pizza is welcome but not necessary. This is a great time for families and individuals to get to know one another and share some time together. The movie recounts the story of an Anglican Church in the US which was expected to close but with the arrival of Karen refugees into their community, there was new life brought to the church. This is a film everyone can enjoy and look to for inspiration for our own faith community here at St. Helen's. There is a sign-up sheet so we can plan for the supper. Please see Kelly Foulds for more information.
Messy Church for Holy Week – We are planning a Messy Church gathering on Saturday, March 24th beginning at 3pm to make palm crosses, and hear about our Lord's journey to Jerusalem, experience the last supper, and all that happened including his cross and the wonderful celebration of the resurrection. We conclude with supper. You are welcome to invite your friends to this event.
St. Helen's ACW is again preparing for their annual BUNNY RUN. On Monday, March 26th , the ladies will go to the Surrey Food Bank and hand out Easter Gifts to the children and grandchildren of those in need in our community. St Helen's, as a congregation, have always been most supportive in this outreach ministry. If you would like to support this ministry, donations of small story books, colouring books, crayons, stickers, new, small to medium-sized stuffed animals, games and chalk for children ages 2 to 10 years old would be most welcome. No candy or chocolate needed. If you have questions or would like to make a cash donation, please speak to Wendy Russell. Thank you!
Easter Flowers – We are now collecting offerings for our Easter flowers. You may place your Easter flower donations in an envelope in the offering plate. If a cheque, please make it out to St. Helen's Anglican Church and in the memo field and on your envelope please mark 'Easter Flowers'. If you are giving them in memory of someone, or in thanksgiving, please include the information for the Easter service sheet in the envelope which will be passed on to the office.
Readings for Next Sunday, March 18th – Lent 5
Jeremiah 31:31–34;
Psalm 119:9–16;
Hebrews 5:5–10;
John 12:20–33
Looking Ahead to Holy Week
Palm Sunday - March 25th 10am Eucharist with a procession of palms from the hall to the church welcoming our Lord into Jerusalem
Monday & Tuesday - 7pm - Prayers in the Church
Wednesday - 8pm - Prayers in the Church
Maundy Thursday – March 29th
6pm - Potluck Supper
7pm – Institution of the Last Supper, Washing of Feet, Stripping of the Altar and Prayers at Gethsemane
Good Friday – March 30th
10am – Stations of the Cross around the Church Grounds
11am – Good Friday Service at the Cross
Holy Saturday - March 31st
6pm – Lighting of the New Fire and Easter Vigil with readings and hymns, renewal of baptism vows and the first Eucharist of Easter. Finger food and champagne follow.
Easter Sunday – April 1st - The Day of Resurrection
7am – Gathering around the fire and songs of praise to greet the risen Lord
8am – A Progressive Eucharist - We begin outdoors at the fire and hear the story of the resurrection, we progress to the font to renew our baptismal vows, we progress to the sanctuary to celebrate the Eucharist. Following the service we enjoy a continental breakfast of boiled eggs, hot cross buns, croissants, and fruit.
10am – The Holy Eucharist - Our main service to celebrate the resurrection. We gather our whole faith community to sing God's praise and offer thanksgiving in the Holy Eucharist. Refreshments and fellowship follow.
Voice Recital - A Very Special Event – On Saturday, April 7th, St. Helen's will host a Voice Recital showcasing students of Lambroula Pappas and Elizabeth Cushnie. Our Music Director, Matthew Ma will be the accompanist. Matthew already accompanies these students as they perform in music festivals and other musical productions. This event is intended to be an opportunity for these students to present their repertoire to an audience, to strengthen their presentation, and showcase their talent. This is a small fundraiser for St. Helen's in support of our own music program. Entrance to this event is by donation. The suggested donation is $10. Everyone is welcome and we encourage you to invite your friends to come and enjoy the voices of these young talented singers.
Don't Forget! For updates on what is happening at St. Helen's go to both our Facebook Page and our website. Current information is put up on these pages each week. The web addresses are: Parish Website: www.sthelensurrey.ca Parish Facebook Page: www.facebook.com/sainthelensurrey
Saints and Commemorations this Week
Patrick 17 March - Missionary Bishop in Ireland, 461 — Memorial Today we honour Patrick, the patron saint of Ireland, who brought Christianity to the northern tribes of that country in the early fifth century. A native of Cornwall or Devon, he was kidnapped by Irish pirates who sold him into slavery in their homeland. Six years later he fled his Irish masters, returned to Britain, and was eventually ordained to the priesthood. He had a vision that he would return to the land of his former captivity, and around the year 438 the vision came true. He was made a bishop and given charge over the mission to the Irish. Despite his chronic sense of personal unworthiness, Patrick proved to be an effective organizer, and his mission quickly evolved into a vibrant institution. He also encouraged the growth of Irish monasticism, and within a few generations of his death monks and nuns had replaced warriors as the heroes of the Irish people. The great hymn called "St. Patrick's Breastplate" was probably not composed by him, but it does reflect the kind of Christian spirituality which he planted in the heart of the Irish nation — a spirituality deeply penitential, but still more deeply alive to the sustaining presence of Jesus Christ.
Hymn Highlight this Week Whatsoever You Do to the Least of My Brothers - This social justice themed hymn was written by American Catholic priest and composer Willard Francis Jabusch (1930-). It was composed in 1965 for a youth Mass in Chicago, Illinois (USA) where Jabusch was working. It is based on Matthew 25:35-36, 40 (Christ's story about sheep and goats at the last judgement, and Jesus teaching that the only grounds for judgement is whether love has been shown to least of God's people. The latter verses extend these ideas to the social issues of the day. First published - with 11 verses - in the Hymnal for Young Christians (1966) Volume 1, it was been included in many other hymnals and was re-published in 1982. Today the rights are administered by by OCP Publications. The original text was ""Whatsoever you do to the least of my brothers", but more recent publications show it as "Whatsoever you do to the least of my people" (ref). With irregular meter, the tune is also called WHATSOEVER YOU DO. The original setting was in the key of D, with time signature 3/4. The first few notes in this key are DF A A B A. It is one of the two hymns quoted in Malcolm Muggeridge's 1971 book about Mother Theresa, Something beautiful for God.