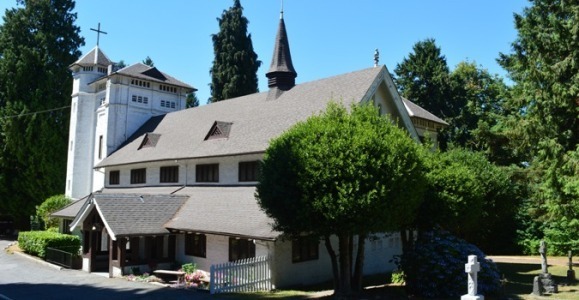 Notices for the Week of June 2nd – 9th
Today, June 2nd - Welcome to her Grace, Archbishop Melissa who is presiding and preaching this morning. Please join us for a potluck lunch following the service this morning.
The Lunch Bunch Meets this Tuesday June 4. The numbers for the lunch is full at this time. This is the last meeting of the lunch bunch until September.
The Annual Strawberry Tea is Next Saturday!! on Saturday, June 8th from 1pm to 3pm. Tickets are $8. There will be a raffle and bake sale. The chair for this event is Heather Herd and she has all the details. Please bake for this event and do come along and help with set-up on Friday evening.
Tri-Parish Picnic Service at Bear Creek Park – Our 6th annual service will take place on Sunday, June 9th at our usual spot at Bear Creek Park. Please bring along a potluck lunch to share with others as well as everything you would bring for a picnic such as lawn chairs, hats, sunglasses, sunscreen, water etc. We will provide soft drinks. It's a great time to invite friends to a very relaxing form of worship.
The Funeral for Olive Kroeker-Bentley will take place on Friday June 14th beginning at 10am. The interment will take place immediately following the service in our cemetery and a reception will follow. Please share this date with those whom you know would like to attend this service as we give thanks for Olive's life and support her family.
The Ordination of Jonathan Pinkney to the Diaconate – God willing, her Grace, Archbishop Melissa Skelton will ordain Jonathan deacon at Christ Church Cathedral, on Saturday, June 15th at 10:30am. Jonathan, who has been with us at St. Helen's for the last 19 months was very touched by the warm words of congratulations offered when he made the announcement several weeks ago. We are all very pleased to have been a part of his journey. We can now confirm that it looks like Jonathan will remain with us at St. Helen's for the next 12 months as he enters his last year of studies at VST. Please keep Jonathan in your prayers as he prepares.
Cemetery Service – A special service will take place on Saturday, June 22nd at 11am in our cemetery. The service is an opportunity for those who have family and friends buried at St. Helen's to remember them and take a special moment to give thanks for their life. Last year the service was held in late September and was well attended. The move to June is in the hope that the weather will be more cooperative. Please pass this information on to anyone you think may be interested in participating.
Summer Vacation Church Camp – Following on from a very successful summer camp last summer, St. Helen's is organizing a camp for this summer. The camp will take place from Tuesday, July 2nd to Friday, July 5th. It is one day shorter than last year due to being on the heels of the Canada Day holiday. Please get your names to the rector, Steve, or to our student (soon to be ordained Deacon!) Jonathan so that we can plan for the numbers. The format will be similar to last years camp but with a different theme. The plans are being put in place over the next week or so and further details as to cost, timing, and other important info will be available soon. We will want volunteers and donations of various kinds to help with the camp.
A Garage Sale and Fabric Collection will take place on Saturday, July 6th here at St. Helen's more information about this will be in next week's notice sheet.
Camp Artaban – Diocesan Summer Camps – Our diocesan Summer camp is open for registration for children, youth and families with different dates. Please see their website at www.campartaban.com The website will give all the details of dates and costs. They do have help available to cover some of the costs.