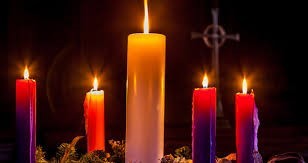 Notices for the Week of December 9th to 15th
Thank you to José, Simon, Roy, Halton, Bill, Anil, Cynthia, Pray, William, and Leo who reassembled the pavilions and strung lights in the holly trees yesterday in the dreary weather. This is our first step toward our Walking in the Splendour of the Light of Christ.
Readings for Next Sunday, December 16 – Advent 3
Zephaniah 3:14–20; Canticle Isaiah 12:2–6;
Philippians 4:4–7; Luke 3:7–18
On-The-Spot Christmas Pageant – On Sunday December 23rd, (Advent 4) we are going to have a short pageant as a part of our Sunday morning service. It is a pageant that just about anyone and everyone can take part in. It will be narrated and the children, teachers and anyone else who would like too will dress up and act out the parts. Would you like to participate? Please speak with Fil, Steve, Jonathan or any one of the Sunday School teachers. All you need to do is bring along something as a costume to wear. This is going to be a lot of fun! Since it is still Advent we will just say that Mary has gone into labour.
Pavilions of Light –We still need some help! We need people to help decorate the pavilions this week (Saturday at the latest). If you can help, please speak with Steve. Two pavilions are spoken for regarding decorating.
Walking in the Splendour of the Light of Christ Sunday
Dec 16 to Sunday, Dec 23 – 6pm to 8pm each night
Next Sunday evening, December 16th from 6pm, we will launch this week-long event. The church will be open each evening until December 23rd from 6pm to 8pm for anyone to come along and enjoy a reflective time of walking through our display of lights and then come into the church for hot chocolate and nibbles. There will be carols sung, stories and poems shared, a prayer or two and the opportunity to light candles remembering loved ones at this time of the year.
Services for Christmas Eve , Christmas Day, & New Year's
Christmas Eve - 7pm and 11pm. Candlelight Eucharist
Christmas Day - 10am – A joyous morning gathering
NewYear's Eve – Dec 31 at 6pm – The Naming of Jesus
Followed by Pot Luck Supper. Please bring a dish to share
Saints Days and Commemorations this Week
Simon Gibbons 15 December First Priest from the Inuit, 1896 — Commemoration
Tri-Parish Outreach for Christmas – Thank you to Jos Laskey, Cathy Anderson, Marion O'Byrne, Pat Nociar, and Heather Herd who have volunteered to help with the Luncheon at the Len Shepherd Home on Dec. 17th. St. Helen's church council has also agreed to contribute $100 for small gifts and goody bags for the residents