Sunday, December 8, 2019
7:00 - 8:30 pm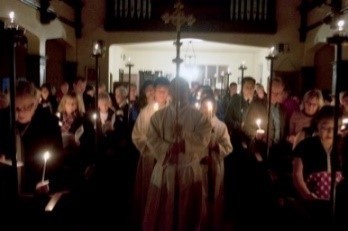 St. Helen's Multicultural Carol Service
This service is by Candlelight and is our 5th Annual Carol Service. It is set to take place on the evening of Sunday, December 8th. The service begins at 7pm. A selection of the bible readings and some of the carols will be in a variety of languages, the mother tongues of folk who call St. Helen's their church home.
Congregation members are getting their voices ready to sing. There will be solos, duets, trios and larger groups singing songs of praise and carols from traditions that have been handed down to them that live in their heart. These are the gifts that have been brought to St. Helen's. Here it is that we celebrate the gifts each of us brings and offer to one another.
Everyone is welcome. There will be a free will offering taken up in support of the work we do in the community.