Friday, December 6, 2019
7:00 - 9:00 pm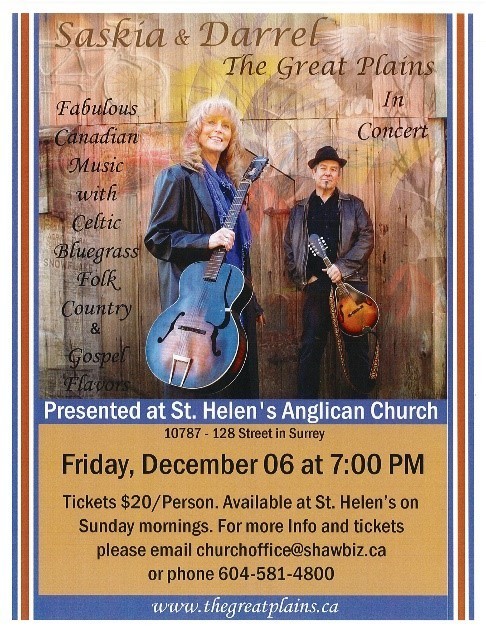 The Great Plains
A Variety of Music with a Christmas Emphasis
Everyone is welcome to join us at St. Helen's for an enjoyable and relaxing concert on Friday, December 6th beginning at 7pm. Saskia and Darrell Delaronde have been singing and touring for many years and are stopping with us to bring a mixture of Christmas, folk, Celtic, Blulegrass, and Gospel music. The concert will conclude around 9pm.
Tickets are $20 and are available after Sunday Services at the church. You can reserve tickets by
emailing: [email protected]
Please indicate the number of tickets you would like reserved and include your contact phone number. A phone message asking for tickets may be left on the church office phone 604-581-4800.
If you would like to know more about Saskia and Darrell visit their website at The Great Plains