Notices for the Week of March 4th - 10th
Notices for the Week of March 4th - 10th
March 3, 2018

Stephen Laskey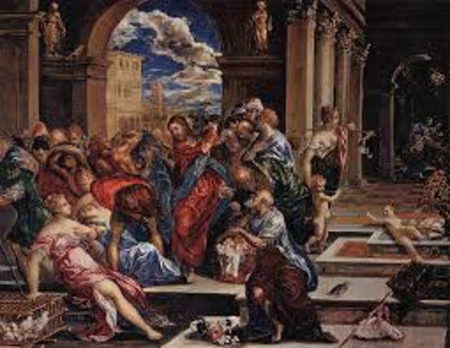 Notices for the Week of – March 4th – 10th
This Week at St. Helen's
Tuesday – 11:45am Lunch Bunch meets in the Upper Hall
7pm Lenten Conversation Group in the Rector's Office
Thursday 11am – Lenten Conversation Group in the Rector's Office
Quick Summary of the Annual Vestry Meeting – Thank you to everyone to who came along last week to our annual meeting. It was a very good showing in spite of what the weather had been just before. At the meeting we
1/received the reports from the last year including the financial report.
2/elected a new parish council with a good number of people returning but with some new faces to freshen us up a bit.
3/passed a budget of just under $210,000 in expenses for 2018. To achieve the revenues we have committed ourselves to raise:
a/ $107,000 in regular envelope giving and other Sunday giving from the members of the congregation
b/ $100,000 to be raised through rentals ($78K), fundraising ($20K) and other means ($3900)
4/ Something new in the budget is $4000 to hire a Children's Christian Education Worker. We hope that we will be able to have someone in place around Easter or just after. If you have questions about the Annual Vestry Meeting or our new budget, please speak with any of our three wardens, Jacquie Stinson, Fil Sotana, or Anura Thilakeratne.
Parish Council Membership for 2018
Priest and Rector, Chairperson – The Rev. Stephen Laskey
Rector's Warden – Jacquie Stinson
People's Warden – Fil Sotana
Associate Warden – Anura Thilakeratne
Treasurer – Mareen Mathew
Secretary to Parish Council – Simon Lee
Synod Delegates – Anura Thilakeratne, Lynn Turner
Alternate Synod Delegates – Mareen Mathew, Roy Francis
Youth Delegate to Synod – Eileen Mathew
Members at Large – Ian Mulcaster, Anil Richards, Les Foulds, Anton Nelson
Elected Trustees – Judy Nicholson, Wendy Russell
Supper & Movie Night – From 6pm, Friday, March 16th in the Upper Hall – We have planned a fellowship night with supper for everyone. We plan to have pizza and a variety of salads as well as dessert for supper followed by the movie 'All Saints'. A donation is defray the cost of the pizza is welcome but not necessary. This is a great time for families and individuals to get to know one another and share some time together. The movie recounts the story of an Anglican Church in the US which was expected to close but with the arrival of Karen refugees into their community, there was new life brought to the church. This is a film everyone can enjoy and look to for inspiration for our own faith community here at St. Helen's. There is a sign-up sheet so we can plan for the supper. Please see Kelly Foulds for more information.
Messy Church for Holy Week – We are planning a Messy Church gathering on Saturday, March 24th beginning at 3pm to make palm crosses, and hear about our Lord's journey to Jerusalem, experience the last supper, and all that happened including his cross and the wonderful celebration of the resurrection. We conclude with supper. You are welcome to invite your friends to this event.
St. Helen's ACW is again preparing for their annual BUNNY RUN. On Monday, March 26th , the ladies will go to the Surrey Food Bank and hand out Easter Gifts to the children and grandchildren of those in need in our community. St Helen's, as a congregation, have always been most supportive in this outreach ministry. If you would like to support this ministry, donations of small story books, colouring books, crayons, stickers, new, small to medium-sized stuffed animals, games and chalk for children ages 2 to 10 years old would be most welcome. No candy or chocolate needed. If you have questions or would like to make a cash donation, please speak to Wendy Russell. Thank you!
Easter Flowers – We are now collecting offerings for our Easter flowers. You may place your donations in an envelope in the offering plate. Please make your donations out to St. Helen's Anglican Church and in the memo field and on your envelope please mark 'Easter Flowers'. If you are giving them in memory of someone, or in thanksgiving, please include the information for the Easter service sheet.
Readings for Next Sunday, March 11th – Lent 4
Numbers 21:4–9;
Psalm 107:1–3, 17–22;
Ephesians 2:1–10;
John3:14–21
Looking Ahead to Holy Week and Easter
Palm Sunday – March 25th 10am Eucharist with a procession of palms from the hall to the church welcoming our Lord into Jerusalem
Maundy Thursday – March 29th 6pm - Potluck Supper 7pm – Institution of the Last Supper, Washing of Feet, Stripping of the Altar and Prayers at Gethsemane
Good Friday – March 30th -
10am – Stations of the Cross around the Church Grounds
11am – Good Friday Service at the Cross
Holy Saturday March 31st - 6pm – Lighting of the New Fire and Easter Vigil with readings and hymns, renewal of baptism vows and the first Eucharist of Easter. Finger food and champagne follow.
Easter Sunday – April 1st
7am – Gathering around the fire and songs of praise to greet the risen Lord
8am – A Progressive Eucharist - We begin outdoors at the fire and hear the story of the resurrection, we progress to the font to renew our baptismal vows, we progress to the sanctuary to celebrate the Eucharist. Following the service we enjoy a continental breakfast of boiled eggs, hot cross buns, croissants, and fruit.
10am – The Holy Eucharist - Our main service to celebrate the resurrection.
We gather our whole faith community to sing God's praise and offer thanksgiving in the Holy Eucharist. Refreshments and fellowship follow.
Don't Forget! For updates on what is happening at St. Helen's go to both our Facebook Page and our website. Current information is put up on these pages each week. The web addresses are: Parish Website: www.sthelensurrey.ca Parish
Facebook Page: www.facebook.com/sainthelensurrey
Saints and Commemorations this Week
March 3-John and Charles Wesley Priests & Evangelists, 1791, 1788
March 7 - Perpetua and Her Companions Martyrs at Carthage, 202
March 8 Edward King-Bishop of Lincoln, Educator and Pastor, 1910
March 9 - Gregory of Nyssa - Bishop, Teacher of the Faith, c. 395
March 10 Robert Machray First Primate of All Canada, 1904
Biographies and information for prayer for the above may be found in the publication For All the Saints put out by the Anglican Church of Canada. On the internet go to: https://www.anglican.ca/about/liturgicaltexts/ Click on: For All the Saints and find the dates and saints
Hymn Highlight this Week
Lift High the Cross Kitchin wrote "Lift High the Cross" in 1887, while he was the Church of England Dean of Winchester, for the Society for the Propagation of the Gospel. It has been suggested that the hymn was inspired by the story of Constantine the Great's conversion to Christianity after seeing a cross with the words "In hoc signo vinces" on it. It is a Latin phrase meaning "In this sign you will conquer", often also rendered in early modern English as "In this sign thou shalt conquer". It is a translation, or rendering, of the Greek phrase "ἐν τούτῳ νίκα literally meaning "in this, conquer". It was intended as a festival hymn and was first performed in Winchester Cathedral. In 1916, Newbolt revised the hymn so that it was in twelve couplets and it was printed in the 1916 Supplement to Hymns Ancient and Modern. In that same revision, "Lift High the Cross" was set to the tune of "Crucifer" by Sydney Nicholson. The hymn is often sung during Lent or Holy Week but is also used as a processional hymn or recessional hymn before or after a church service