Notices for the Week of April 29th - May 5th
Notices for the Week of April 29th - May 5th
April 29, 2018

Stephen Laskey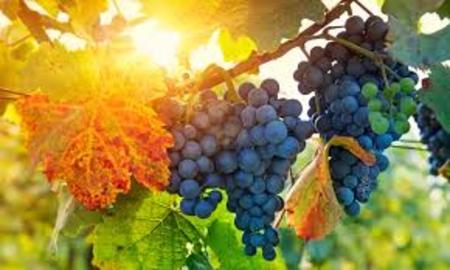 Notices for the Week of – April 29th – May 5th
This Week at St. Helen's
Tuesday – 11:45 Lunch Bunch meets in the upper hall. Cost is $6
A Memorial service for Frances Rebecca (Beckie) Reamsbottom has been set for Saturday, May 5th at 2pm.
Forward Day by Day – For those who use these devotional booklets, the new devotions for May – July may be found at the back of the church.
Floral arranging for the Altar: Do you have some experience in flower arranging or would you like to learn? Do you enjoy being creative in this way? We are looking for someone to help once a month to arrange our 2 containers of altar flowers. Please contact Jos Laskey if you would like to take part in this ministry at St Helen's.
Altar Guild – Have you ever thought about how some of the changes of colours get done over the course of the church seasons or for special events. St. Helen's has an altar guild which has a number of teams which take turns in their duties on about a once a month basis. Training is provided and there is great fellowship. If you have thought about this ministry or think you would like to learn more about it, please speak with Heather Herd, the current altar guild president or to the rector. There will be a meeting of the altar guild coming up in the near future and would be a great time to step into the circle. As the hymn says: 'Draw the Circle Wide, Draw it Wider Still.' We would love to have you join the circle.
Bottle Drive – Today – Please leave your recyclable, deposit bottles by the door of the lower hall.
Readings for Next Sunday, May 6th Easter 6
Acts 10:44-48;
Psalm 98;
1 John 5:1-6;
John 15:9-17
Tea for Two – Concert and Strawberry Tea
Our annual strawberry tea is evolving somewhat and is set to take place here at St. Helen's on Saturday, June 23rd. Tickets will soon be on sale and are just $20 for the early bird purchase or $25 after May 28th. The start time is as the title indicates 2PM. The concert will take place in the church followed by the Strawberry Tea in the upper hall. Here is what you get for the purchase price: 1/A wonderful concert under the direction of our Director of Music, Matthew Ma along with the two professional voices 2/ A wonderful Strawberry Tea will be served following the concert. There will be the usual activities that have accompanied our Strawberry Teas of the past.
This is a great time to invite family and friends and perhaps even purchase a ticket for them as a gift.
This Summer at St. Helen's
Two special opportunities are being planned at St. Helen's this summer.
1/ Vacation Bible School – will take place over a week in late July or early August. It will be a Monday to Friday offering and volunteers will be needed. If you are interested, please speak with the Rector.
2/ Making our Journey in Prayer and Action – How do we make our pilgrimage through our life's journey? How are we moved to action through prayer? How does our action grow out of our prayer? During one week in late July or early August, each evening, Monday to Saturday and concluding with our Eucharistic celebration on the Sunday morning, we will have a series of music, worship, and prayer to come to a deeper understanding of what it means to be on a spiritual journey that is fulfilling for us as disciples of our Lord. We can think about this as a journey of discovery. We are planning to have childcare available for those who would like to attend but need the help. We are in the planning stages now. If you would like to be a part of the planning group, please speak with the rector.
Notable Events and Happenings Around the Diocese
Induction of the Rev. Ruth Monette – Tuesday, May 1st at 7pm - You will remember that Ruth was an interim priest at St. Helen's just a few years ago. She will be inducted as Rector of St Stephen the Martyr, Burnaby on the Feast of SS Philip and James (May 1)
Diocesan ACW AGM will be held next Saturday, May 5th at St. Mark's, Ocean Park, It all begins at 9am. Registration is required. If you have not yet registered, please speak with Judy Nicholson or one of the ACW members here for more info.
Faith, Mental Health and Caring for One Another Christ Church Cathedral Mental Health Ministry presents an educational day Saturday, May 5, 2018, 9am-3pm at Diocesan Synod Office, 1410 Nanton Street, Vancouver. Keynote speakers will share their experiences of living well with a diagnosis of mental illness or supporting a person with a mental illness. A choice of workshops will be offered in the afternoon. Registration is required. Online search: "eventbrite, faith, mental health and caring for one another," or in person at the Christ Church Cathedral office, 690 Burrard Street. A fee of $30.00 includes lunch. There are no refunds with cancellations after April 28, 2018 because of our commitment to offer this event. For further information please contact: [email protected]
Diocesan Mission Conference, May 26th, 2018 - Keynote Speaker Lillian Daniel
Each year the diocese alternates between having a synod gathering and a diocesan conference. When it is diocesan synod, you must be a delegate from the parish to attend the meetings but anyone can go to the conference. This year it is a one day conference being held. The date is Saturday, May 26th and the location is Burnaby Mountain Secondary School, 8800 East Lake Drive. The gathering is from 8am and finishes at 4pm. Please speak with our Rector, Steve or with one of the wardens, Jacquie, Fil, or Anura if you are interested in attending. All church council member and those who exercise any leadership in the church on committees or as a member of a group are encouraged to go. Transportation can be arranged.
Here is a little about the conference and the keynote speaker…… Lillian Daniel is a preacher, teacher, writer, and speaker whose honesty and wit have taken her from the National Cathedral in Washington D.C. to the Festival of Homiletics in Denmark. Wherever she goes, Lillian brings a deep understanding of scripture and how it can be practically applied to everyday life. Featured in the New York Times and on PBS, her words have been described as biting, hilarious, pitch perfect, tender, and often stunningly beautiful. Her most recent book, 'When Spiritual But Religious Is Not Enough: Seeing God in Surprising Places, Even the Church' (Jericho, 2014), makes a provocative case for why religious community matters. Earlier books further explore Lillian's commitment to making religious life real. This Odd and Wondrous Calling: The Public and Private Lives of two Ministers shares stories about ministry from the inside. And Tell it Like it is: Reclaiming the Practice of Testimony tells the story of one church's attempt to get people to talk to each other about, of all things, God. As an editor at large for The Christian Century Magazine, and a contributing editor at Leadership Journal, Lillian's words and work can be found in The Huffington Post, Christianity Today, Relevant Magazine, Books and Culture, The Journal for Preachers, as well as in the United Church of Christ's daily email devotionals that boast over 20,000 subscribers. She has taught preaching the University of Chicago Divinity School, Chicago Theological Seminary, and Yale Divinity School, where she received the 2010 distinguished alumni award for "Distinction in Congregational Ministry." Equally comfortable in convention centers, classrooms, lecture halls and church pulpits,
Don't Forget! For updates on what is happening at St. Helen's go to both our Facebook Page and our website. Current information is put up on these pages each week. The web addresses are: Parish Website: www.sthelensurrey.ca
Parish Facebook Page: www.facebook.com/sainthelensurrey